Andreea Magdalina
Founder of She Said So, an independent global community of women and gender minorities in the music industry. Andreea is also an exceptional speaker on topics such as music partnerships, artist development, community building, digital marketing, and empowering women in the music industry.
Darko Esser
Balans and Wolfskuil labels owner, producer and DJing under his Tripeo alter ego, Darko is committed to the industry, as can be shown with his role as Talent Booker and Resident DJ for Doornroosje in Nijmegen, Holland.
DJ Empress
Hailing from NYC, the DnB DJ and producer is fiercely passionate about reaching as many people as possible through the power of music. Empress now has chosen to use her voice as well as music to stand up and speak out about the harassment within the dance music industry.
Jaguar
London based Radio 1 DJ and presenter, Jaguar, is part of the new DIY generation, blurring the lines of what a potential a DJ can be; producer, radio producer, presenter, promoter and DJ. An active member of the LGBQT+ community, Jaguar is fighting to unite the whole dance music scene together, with community being the operative word.
Julian Muller
French Dj and Producer based in Brussels, defending values for a healthier and safer environment through different projects all within the music industry.
Lauren Flax
Lauren Flax is a Detroit native and long time Brooklyn resident, a versatile and unique artist DJ, and activist.
Lisa Q
From her first residency at megaclub Vision to her decade-long stint hosting electronic music show WLUW's Destination Unknown, her popular weekly at legendary club Neo, and regular gigs at Smartbar, Lisa established herself in Chicago with genre-spanning sets focused on dark and futuristic sounds. Moving on to NYC and then Berlin, she is now a resident of Disobedient Circumstance, a women-first techno party which calls ://about:blank home.
Louisahhh
Paris-based, New York bred Louisahhh is a multi-talented sonic artist and co-founder of the label RAAR in addition to being an adamant, joyful upsetter, bent on making 'techno for punks/punk music for techno-heads'. Louisahhh is also a sex-positive feminist and co-host of the podcast 'Sober Sex'.
Melissa Mercader
Melissa is working for more than 7 years in the world of electronic music where she created in 2017 a queer, subversive and inclusive event's series named MYST. Through this event series and in her career Melissa is fighting for liberty of the bodies and mind. By being engaged with feminism and LGBTQI+ causes, it made sense for her to join forces and represent the movement #ForTheMusic in France.
Pierre Sainz
Over the past decade, Pierre has been working alongside some of the biggest European booking agencies which has led to the creation of his own management and booking company, based and operating from Berlin: Reprise Talent Agency.
Rebekah
Birmingham born, Berlin based Techno DJ and Producer, purveyor of sober and clean living within the scene.
Rocío Cusmano
Rocío Cusmano is a journalist, translator and content director for the electronic music media Danzfloor (@danzfloorapp, Argentina). Danzfloor advocates for egality and a more conscious scene with their campaign #PorUnaEscenaConsciente. She also DJs under the moniker HiHatDancer.
Sydney Blu
Sydney Blu is a Canadian Artist, Event curator and label owner. Sydney has spent her career as an activist for the LGBTQ+ community and is fighting for gender equality in Dance Music.
Terry Weerasinghe
Terry is an independent music consultant with over 20 years in the music business. Working with reputable companies such as Beatport, Native Instruments, Pioneer and Panasonic. Ever passionate about the industry, Terry regularly participates on panels at yearly events; ADE and IMS.
Veronique de Leon
Veronique de Leon is a Dutch artist Booker (Elevation Events) and club manager (WAS.) with 7 years of experience in the field. She strives to make the dance floor as safe and sustainable as possible. She regularly organizes panels and workshops at WAS to discuss important topics and also found an 'Awareness team' to make venues a safer space.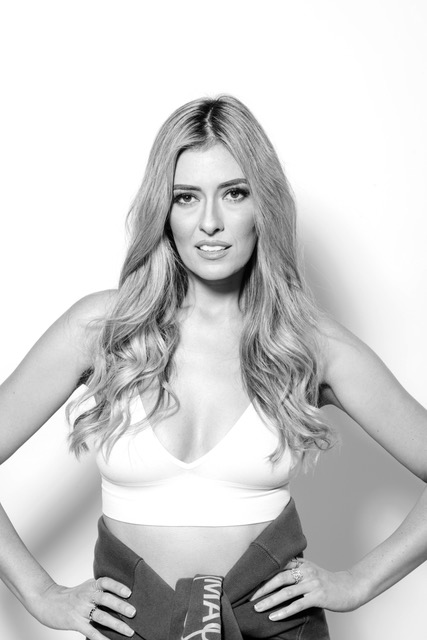 Zeisha Fremaux
New Zealand DJ, Vocalist, Producer and Radio Host, Zeisha, is the founder of 'Underplayed NZ' – a community of rising new talent. She uses her voice to speak out against harassment and to stand up for equality in the music industry.